Housing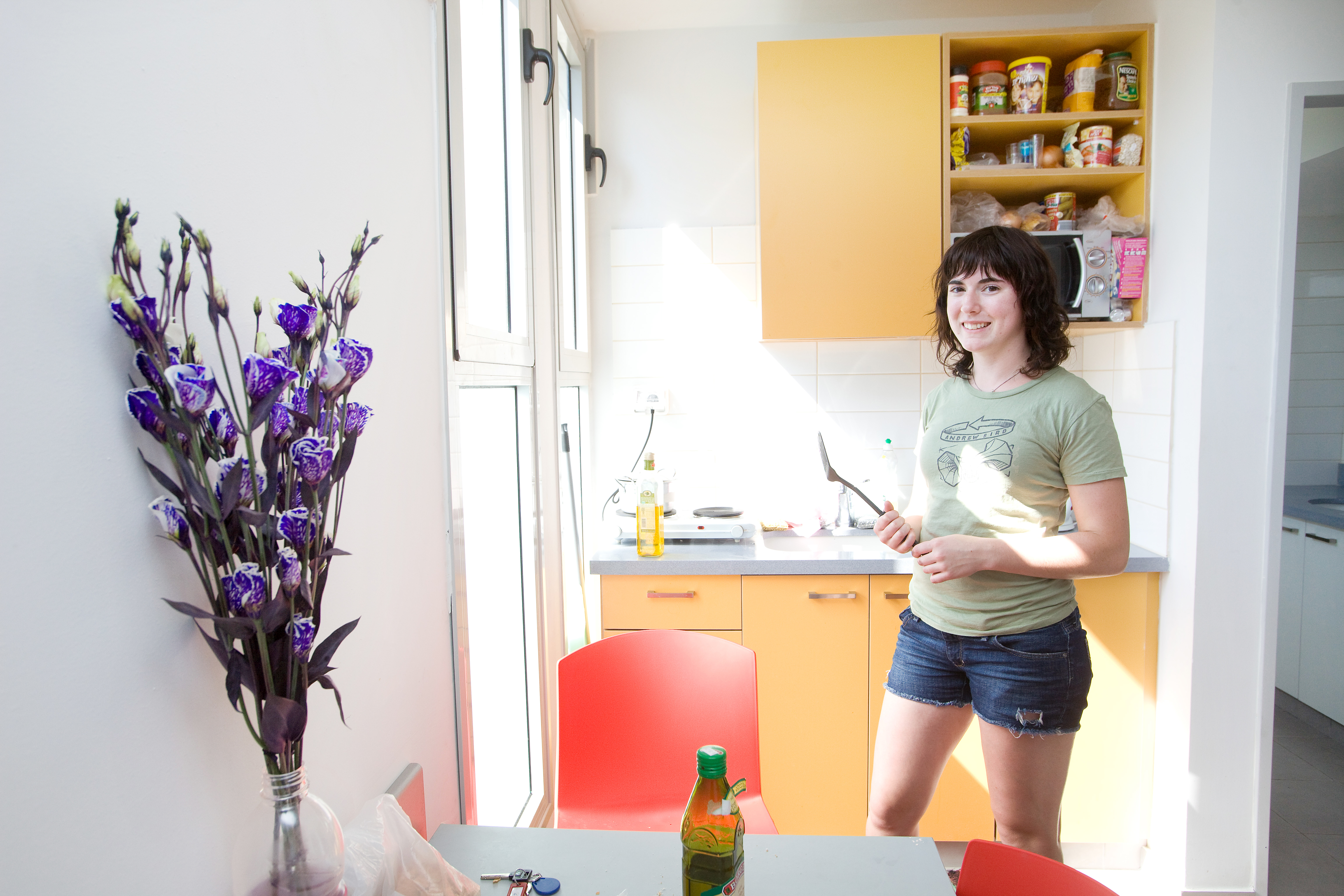 The Einstein Dormitories are located on 63 Haim Levanon St., Tel Aviv – right across the street from the Tel Aviv University main entrance (to the west). Shared rooms are available there for our international undergraduate students. Each dormitory suite is divided into two bedrooms, with two students sharing each bedroom, and all four suite-mates sharing the washroom and kitchen.
Each suite is fully furnished and includes a kitchen and bathroom, air conditioning, Wi-Fi, and cable TV. The dorm rooms are inspected upon check-in and check-out; any damage done during a student's stay will be covered by the student. A self-service laundry is located within the dormitory complex. Additional laundry and cleaning facilities are available in nearby shopping centers. Prior to arrival, students will receive a "Welcome Kit" which is a handbook with more information on the dorm facilities, the surrounding area, and the rules and regulations of living in the dormitories.​
Students living in the dorms are required to sign a contract, follow dorms regulations and pay in advance. Residents of all dorms must keep their room and suite clean and organized. Students who wish to room with a friend, may indicate this on their Confirmation Form; please note that while we do our best to match roommate requests, we cannot guarantee it. In addition, we only consider mutual requests (for example, your preferred roommate must also list you as being their preferred roommate). Each suite is comprised of students of the same gender.
Click here for a 360 image of the Einstein dorm complex (outdoors)
Click here to watch a video tour inside an apartment at the Einstein dorms