Apply For Student Exchange 2022
Ever wondered what's waiting for you beyond the classroom? Keep reading and find out how the TAU Exchange Program can change your life!
The general approach towards going abroad treats getting on planes to other lands as a sort of break from the daily flow of life. But, there may be more than just one reason to go and see new places – beyond your local surroundings.
There are tons of reasons why going abroad on Tel Aviv University's Exchange Program can serve as a life-changing experience for many.
University applications for Mexico, Australia, and Germany are still open for TAU students, and Erasmus applications close in two weeks. Keep reading and find out how student exchange can impact your academic life and what opportunities are still available to grab onto!
New Environments
Do you also keep a list of places you want to travel to? Of course, starting to plan around the academic year, various tests and classes can seem like a headache. What many don't realize is that it is totally possible to combine living in a new and exciting environment through your existing studies.
Tel Aviv University's Exchange Program is STILL open for applications and there are still spots left for various programs abroad!
New People
One of the most interesting parts of studying abroad is meeting a new world of people, and exposing yourself to a brand-new way of life and culture. Not only can this sort of exposure positively impact the essays or assignments you will create, but also contribute to wonderful personal growth.
When you go abroad for exchange, you will be able to be a part of a global and diverse community that starts in the classroom and expands to new cities worldwide. 
New Academic World
Universities open their arms to exchange students, providing world-class experiences to all those who make it through their doors. Combine the top-notch education you get at Tel Aviv University with partnerships that exist beyond Israel's borders.
By studying abroad, you will be able to learn from the global academic community and meet professors and specialists of the regions you study in – with new worlds of knowledge and discussion at your fingertips.
Check out the options that are available to you and apply today before Spring 2022 applications close. 
Packing My Bags! 
Before starting this life-changing academic experience, here are some last points to keep in mind.
Erasmus+ programs can lead you to Europe, with scholarship funding to your pathway abroad. Or, you can really go across the world to the far-continents of your dreams with possible merit-based scholarships available from Tel Aviv University International. 
Applications for Student Exchange at TAU are calling you. Take the first steps into a new world and jump to apply before applications close at the beginning of December.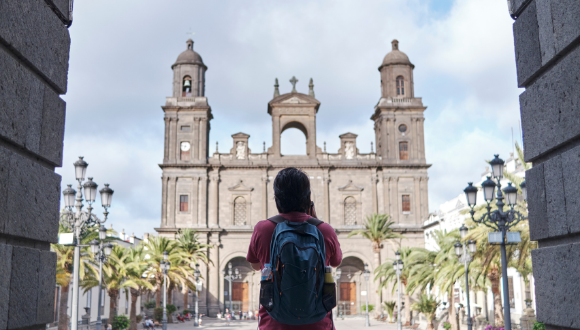 ​
For further details or inquiries don't hesitate to contact (until the end of October 2021) and send all questions regarding outgoing student exchange to our Internationalization at Home Coordinator -