Johns Hopkins SAIS x TAU International
Johns Hopkins SAIS and Tel Aviv University launch the unique Cooperative Degree Program
TAU International has always been about bringing worlds together through academia. Now, through our partnership with the Johns Hopkins University School of Advanced International Studies (SAIS), we will get even closer to changing the world. 
In just two years of studies, students from around the globe will be able to gain an interdisciplinary outlook to handling worldwide affairs by combining offerings from two schools into one groundbreaking graduate program.
Students will receive two degrees in two years, through two programs and two universities. TAU and Johns Hopkins officially recognize each year and program of studies.
TAU Social Sciences Faculty Dean, Prof. Itai Sened wants all to know that "our agenda is to train and equip the students with knowledge and experience to enable them to improve our society and help create a better world."
As applications will be opening soon, keep reading and gain insight about this unique initiative for excellent learners and researchers.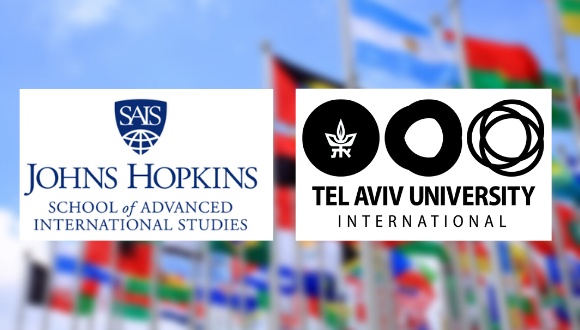 Framework First
The SAIS-TAU collaboration provides a degree program that is filled with benefits on all fronts. Keep reading and find out how this MA program taught both in Bologna and Tel Aviv can change your path in the Social Sciences. 
Highly adaptable, students arriving to the course can choose whether to start in the Middle East or Europe. Each school has its edge; one year at the Johns Hopkins program will focus on providing a meaningful basis of the Social Sciences, while upon arrival for a year at TAU, students will be able to immerse themselves in the hands-on practice of things. In the end, theory and practice will be brought together in a well-balanced and interdisciplinary degree.
Structure Second
After studying general Social Sciences courses in Bologna, receiving an MAIA, the Cooperative Degree sets out students to choose from four disciplines in Tel Aviv University to get a second degree from:
Cyber Politics & Government MA
Conflict Resolution & Mediation MA
TAU and SAIS have set out not only to grow our joint offerings in the coming future, but also advance the next generation of researchers and create a global hub for learning in the social sciences. All programs share a similar intent: To focus on current 21st century global challenges and offer ways of mitigating and solving them.
A New Cross-Continental History
Tel Aviv University is proud to begin this impactful partnership with Johns Hopkins SAIS and connect Tel Aviv with one of the most interesting places in Italy. 
A division of Johns Hopkins University, the School of Advanced International Studies (SAIS) is a global institution that offers students an international perspective on today's critical issues. For 75 years, Johns Hopkins SAIS has produced great leaders, thinkers, and practitioners of international relations. Public leaders and private sector executives alike seek the counsel of the faculty, whose ideas and research inform and shape policy.
Setting studies in Tel Aviv in congruence to Italy will bring a one-of-its-kind academic venture to two cities known for their worldwide standing. 
Places of Perpetual Impact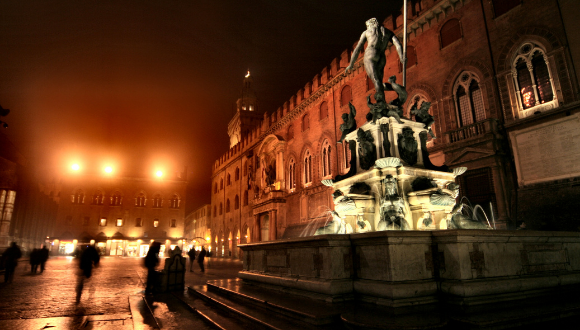 Bologna is the largest city of Italy's northern region and holds much in store for the future center of Social Science. It is known to be the "Fat, Red, and Learn'd City" due to its rich architectural and culinary history, as well as deep roots in the worlds of academics and politics. After all, the oldest university of the Western world was established here and runs to this day. 
As much as Italy's history is filled with a deep European history, Israel sits on the other end of the Mediterranean and has become a game-changer in terms of leaving a lasting change. Israel uses both the new and old of the region to create an innovation-rich center in the Middle East. 
The impact is huge: After all, TAU recently made the rankings as #5 in entrepreneurship, globally.
Two Sides of the Mediterranean, One Goal
Cross-cultural collaboration has proven to be a keystone to the past century's success stories. By the hands of such academic research and policy-making giants like TAU and Johns Hopkins, any excellent student will be able to reach new heights and provide solutions to seemingly unsolvable problems in today's highly interconnected world.
Make the most of your Master's and become a true leader in policy making and world development by participating in the cooperative program between Johns Hopkins and Tel Aviv University. Applications for 2022-2023 for International Students are still open.
Contact a program coordinator from one of the TAU degrees connected to the Johns Hopkins program (Cyber Politics, Conflict Resolution, Sustainable Development, Security & Diplomacy)  and begin your journey!