Hebrew
Overview
Registration is open for:
Fall 2022/ Winter Ulpan 2023
Summer Ulpan Session 1
​July 11, 2022-August 4, 2022
Summer Ulpan Session 2
​August 3, 2022-September 2, 2022
Fall Hebrew course
October 24-Dec 21, 2022
Winter Ulpan
January 18-February 16, 2023
Deadline to Apply:
Summer Ulpan-Closed for registration
Fall semester course-August 15
Winter Ulpan-October 31

Learning format: On-Campus for all programs
Program Overview
Our Hebrew language courses provide students with the essential introduction to Israel and one of the main languages spoken in the country, while using geography, environment, history and culture events to learn.
Your new skills will give you the confidence to discuss the Non-Stop City that is Tel Aviv. These courses are open to current and incoming TAU students, professionals, and new immigrants (olim).
We offer Summer Intensive Hebrew Ulpan in June and August and a Winter Intesive Hebrew Ulpan in January. These are meant for all levels (each is a 4-week course), as well as a 10-11-week course offered both in the Fall and Spring semesters. All courses provided will offer 6 credits.
If you are enrolled in a study abroad semester or year program at TAU International, then Hebrew Ulpan is a mandatory component for all students. We recognize all levels and ask that students complete a placement exam so we can successfully place each student where they belong. Students with a more advanced level (defined as Level 8 or above) can be exempt from the mandatory Ulpan component. For further information, please check out our curriculum page.
Student Testimonials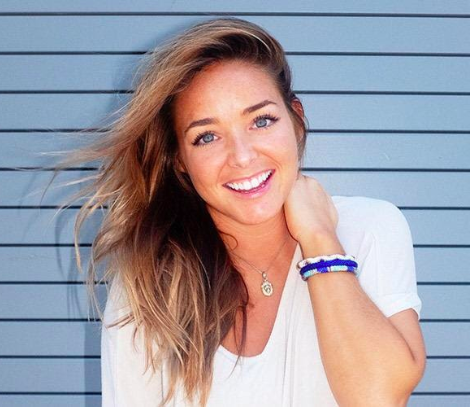 Kristen Maiocco, USA
The Hebrew Summer Long Ulpan was the perfect introduction to Israel - and especially Tel Aviv. I feel way more confident navigating around the city knowing how to read and even use a bit of slang! Classes are definitely rigorous, but I got to make friends from all over the world and test my Hebrew skills at the beach!
Want to read more student experiences? Click here.
Visa Questions
Students who are taking a single course at TAU (who are not enrolled in an official program) may be denied a student visa by their local Israeli Consulate because the course is not classified as an official program (this primarily refers to the Fall or Spring semester Hebrew Language course).
The official Summer and Winter Ulpan may be treated differently as they are intensive programs. Note that TAU does not provide specific visa guidance. For any questions, we recommend that you check with your local Israeli consulate.