Hebrew
Overview
Registration is open for:
Summer Beginners Ulpan and Ulpan
Summer 2021 Complete Beginners Ulpan:
​June 16 –July 30, 2021

Summer 2021 Ulpan:
​August 2 –September 3, 2021

(Note: Ulpan dates include Arrival and Departure program dates; not only course dates)

Deadline to Apply: TBD

Learning format:
​​​Classes will run online at first, and if/when possible will be conducted in-person
In light of the ongoing COVID-19 pandemic, Tel Aviv University International reserves the right to cancel any of the programs below due to low registration.
Classes are held 100% online and if/when possible will be conducted in-person.
All Summer and Language programs will be operating under a hybrid model offering in-person/online classes. If physical presence is not possible, you will be able to participate in your courses remotely and complete your program within the scheduled timeframe.
Additional details and arrival instructions will be shared with confirmed participants.
---
These language courses provide you with the essential "textbook" introduction to Israel. The ideal complement to all of our academic programs, your newly acquired Hebrew skills will also instill you with the confidence to go out and discover the Non-Stop City of Tel Aviv on your doorstep…
Program Overview
Our Hebrew language courses provide you with the essential introduction to Israel while focusing on themes related to life in Israel such as geography, environment, history, and cultural events. Your newly acquired Hebrew skills will give you the confidence to go out and discover the Non-Stop City of Tel Aviv! All Hebrew courses strive to give equal weight in the classroom to writing, reading and speaking skills.
We offer Hebrew Ulpan (intensive 4-6-week courses taught in the Summer and Winter) and Hebrew Semester courses (10-11-week courses taught during the semesters). Typically, these courses are taken by students to complement a longer degree or study abroad program at TAU International.
If you are enrolled in a study abroad semester or year program at TAU International, Hebrew Ulpan is a mandatory program component for all students with Hebrew levels recognized as complete beginners to lower advanced. Students who are more advanced (usually defined at Level 8 and above) can be exempt from mandatory Ulpan.
Please see the Curriculum page for more information.
All our Hebrew courses are also open to professionals, new immigrants ("Olim") and communitymembers!
For more information on academic hours, course levels, and schedules, please visit our curriculum page
here
.
Express Yourself. In Hebrew!
*Visa Note to Students Taking Single Courses at TAU (who are not enrolled in an Official Program)
Students requiring an entry visa for Israel in order to attend a stand-alone (single) course, for example, a Hebrew Language Fall or Spring Semester Course, may be denied a student visa by their local Israeli Consulate because the course is not classified as an official program (students enrolling in the official Summer or Winter Ulpan Intensive Programs may have an easier time obtaining a visa as these are part of an official program). TAU International does not provide specific visa guidance. Please check with your local Israeli consulate for more details.
---
Student Testimonials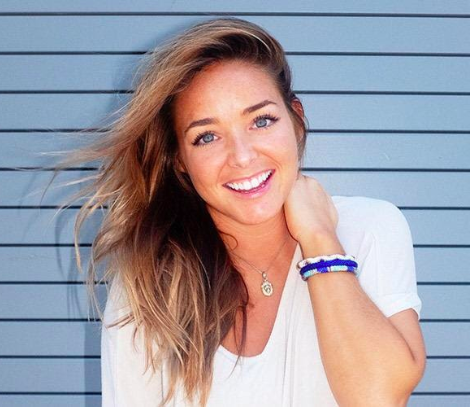 Kristen Maiocco, USA
The Hebrew Summer Long Ulpan was the perfect introduction to Israel - and especially Tel Aviv. I feel way more confident navigating around the city knowing how to read and even use a bit of slang! Classes are definitely rigorous, but I got to make friends from all over the world and test my Hebrew skills at the beach!
Want to read more student experiences? Click here.