Intensive Hebrew Ulpan
Overview
Registration is open for:
Summer 2020
Summer/Fall 2020 Ulpan and Semester Course Dates:
Summer 2020 Complete Beginners Ulpan: August 19-September 18, 2020
Fall 2020 Semester Courses: October 19 - December 17, 2020
Winter 2021 Ulpan: January 11-February 12, 2021
Spring 2021 Semester Courses: February 22-May 13, 2021
Summer 2021 Ulpans: Dates TBD
(Note: Ulpan dates include Arrival and Departure program dates; not only course dates)
Deadline to Apply:
Summer 2020 Complete Beginners Ulpan: July 10, 2020
TAU Hebrew Courses (Intensive Summer & Winter Ulpans + Semester Hebrew Courses)
With intensive Hebrew language courses, TAU International offers students the opportunity to acquire essential Hebrew language skills and prepare students for "cha'im" in Israel. Hebrew Ulpans (Intensive 4-6 week courses taught in Summer and Winter) and Hebrew Semester courses (10-11 week courses taught during the semesters) are offered as a complement to a longer degree or study abroad program at TAU International. Ulpans and semester courses can also taken as a stand-alone opportunity not connected to any TAU International program or degree. This means they are open to current TAU International students as well as professionals, Olim, community members, etc. For students enrolled in a study abroad semester or year program at TAU International, Ulpan is a mandatory program component for all students with Hebrew levels complete beginners to lower advanced. Students who are more advanced (usually defined at Level 8 and above) are exempt from mandatory Ulpan.
We aim to offer levels that suit all learners of Hebrew. However, during all TAU International Hebrew Ulpans and semester courses the offering of advanced and upper level courses is never guaranteed and cannot known prior to the course start date. In addition, if these levels are offered, they are usually offered for less hours and days per week than lower levels, and the courses may run according to slightly different dates than the usual Hebrew courses. If students anticipate that they are at an advanced level, it is the student responsibility to understand the information here regarding limited offerings and communicate any questions or concerns to TAU International prior to application.
All Hebrew courses strive for a total of 74-80 content hours (Long Ulpan strives for 120 content hours). These are academic hours; at TAU one academic hour = 45 minutes.
For students in Winter and Summer Ulpans. in addition to Ulpan coursework, cultural evening activities and overnight excursions around the country are offered by our Student Life Team; these activities and excursions are included in the price of tuition. Past excursions have included such places as to the North of Israel, the Dead Sea and Jerusalem. Past evening activities have included walking tours of Jaffa, graffiti tours in Tel Aviv, and night tours of Caesaria. Precise dates, times and other details for these activities and excursions will be announced directly to confirmed students closer to the program start date and upon arrival to the program.
All students taking Hebrew Ulpans and semester classes with TAU International (regardless of matriculation or program) must read, understand and adhere to academic rules and regulations found in the TAU International Academic Handbook here.
Below are the Hebrew Courses/Ulpans offered at TAU International throughout the year.
Hebrew Course Type

Program or Course Dates*

Course Days and Times**

Credits

Deadline to Apply

Levels Offered***

Summer 2020 Complete Beginners Hebrew Ulpan

August 19-September 18, 2020

Sunday-Thursday 8:30-13:00

4 Credits

July 10, 2020; apply online

Only for students with zero previous knowledge of Hebrew, zero knowledge of the alef bet, etc.)

Hebrew Semester Courses**** 2020-2021

Fall 2020: October 19-December 17, 2020

Spring 2021: February 22-May 13, 2021

Monday- Thursday 8:30-10:00

4 Credits

Rolling; If interested in enrolling in a semester Hebrew course, please contact intl@tauex.tau.ac.il

Various levels but not guaranteed that Complete Beginners or Advanced levels offered during semesters

Winter 2021 Hebrew Ulpan

January 11 – February 12, 2020

Sunday-Thursday 8:30-13:00

4 Credits

December 15, 2020; apply online (applications open July 15)

Various levels including Complete Beginner; Advanced levels not guaranteed

Summer 2021 Hebrew Ulpan

August 2-September 3, 2021

Sunday-Thursday 8:30-13:00

4 Credits

June 15, 2021; apply online (applications open December 15)

Various levels including Complete Beginner; Advanced levels not guaranteed
*The Ulpan dates above are inclusive of arrival and departure dates (not only course dates). Semester course dates are simply course dates.
**There is a possibility of courses meeting on Fridays as needed.
***Read more about our Hebrew levels here.
****Special Visa Note Regarding Students Taking Single Courses at TAU (Not as Part of an Official Program)
Students requiring an entry visa for Israel in order to attend a stand-alone (single) course, for example, a Hebrew Language Fall or Spring Semester Course, may be denied for a student visa by their local Israeli Consulate because the course is not classified as an official program (students enrolling in the official Summer or Winter Ulpan Intensive Programs may have an easier time obtaining a visa as these are part of an official program). As TAU International does not provide specific visa guidance, please check with your local Israeli consulate for more details.
---
Student Testimonials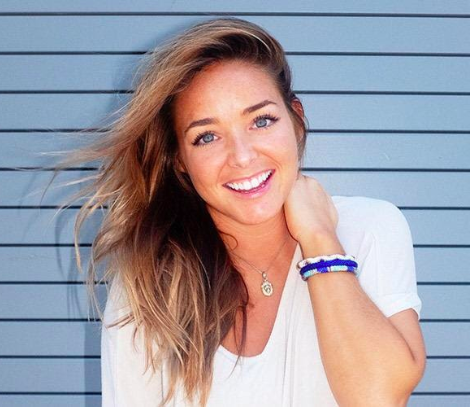 Kristen Maiocco, USA
The Hebrew Summer Long Ulpan was the perfect introduction to Israel - and especially Tel Aviv. I feel way more confident navigating around the city knowing how to read and even use a bit of slang! Classes are definitely rigorous, but making friends with students from all over the world and testing my Hebrew skills at the beach was totally worth it. Overall - "sababa"!
Want to read more student experiences? Click here.