Summer Research Program in the Sciences
Summer Research Program in the Sciences
Overview
Registration is closed for:
Summer 2021
Program Dates: June 16- August 13, 2021
Course(s): Independent Research (no formal TAU academic credit awarded)
Application Deadline: May 1, 2021
The Summer Research Session is a very unique 8-week program where participants experience science first-hand by becoming part of a research group at Tel Aviv University. Outstanding students from all around the world are assigned to a variety of labs in the sciences under the supervision of an experienced scientist while serving as full-fledged members of the scientific team.
The experience will culminate with a Final Symposium where each student presents her/his research findings to the rest of the group as well as to relevant faculty and team members.
In addition to coursework, cultural evening activities and overnight excursions around the country are offered by our Student Life Team; these activities and excursions are included in the price of tuition. Past excursions have included such places as to the North of Israel, the Dead Sea and Jerusalem. Past evening activities have included walking tours of Jaffa, graffiti tours in Tel Aviv, and night tours of Caesaria. Precise dates, times and other details for these activities and excursions will be announced closer to the program start date.
Directed by Prof Karen Avraham and Dr Tom Schonberg.
---
Student Testimonials
Betty C Cohn, USA
The Summer Research Program in the Sciences at TAU offered me so much more than I could have imagined. I was able to spend two months in Tel Aviv, while researching and forming invaluable relationships with other students and professors, while also learning new skills. This program helped me narrow in on my career path, as well as figure out where I wanted to go to graduate school. I am no a Master of Bioethics candidate at Johns Hopkins University at the Berman Institute of Bioethics.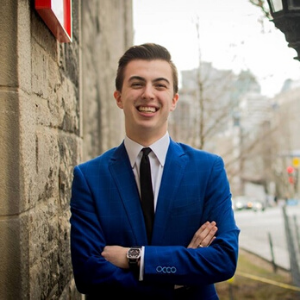 Morgan Gold, Canada
I loved the Summer Research Program in the Sciences! I gained valuable experience in research and made friends who I still speak to several years later. The research experience exposed me to different research cultures and has given me contacts that have proven very useful. Furthermore, living in Tel Aviv for a summer was absolutely incredible. Overall, this is an experience I will never forget.
Want to read more student experiences? Click here.