Joint Collaboration Program
Expand all
Call for Applications - One Year to the Russian-Ukrainian Conflict - Global Perspectives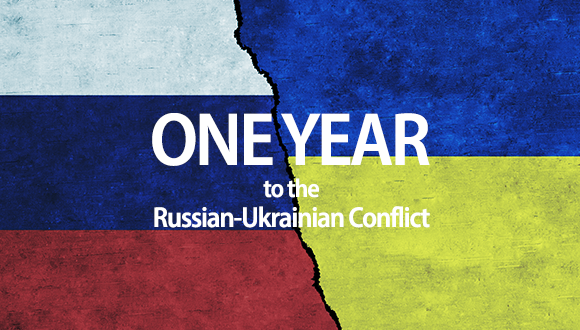 The Lowy International School, in collaboration with the Cummings Center for Russian and East European Studies and the Inter-University Academic Partnership in Russian and East European Studies, invite researchers to submit presentation proposals of scholarly research and/or projects on the topic:
One Year to the Russian-Ukrainian Conflict - Global Perspectives
Almost a year has passed since the war broke out in February 2022, leading to extensive damage and a wave of millions seeking refugee status outside their country. A year has also passed since Tel Aviv University, along with other higher education institutions in Israel and abroad, responded to the crisis with a sense of urgency and invited a diverse group of scholars from Ukraine and Russia to continue their academic activities on campus. During this year, various international joint-research collaborations from different disciplines were initiated by TAU scholars and partners.
To continue supporting academic activities beyond the initial emergency response, we wish to bring together scholars and students to share some of the leading research findings and insights on the topic and reflect on the collaborations, lessons learned, and experiences of the visiting scholars.
The symposium will take place on March 28th at 9:00 (location TBD)
This symposium will provide a multidisciplinary forum for researchers from different disciplines and will include the following panels:
Insights from the Academic Community
Recent Scholarly Research
The Role of Academia in Times of Humanitarian Crises
Visiting Scholars from Russia and Ukraine and their Experience at TAU - Projects/Posters Exhibition
Please send a summary of your research (up to 500 words) to Symposium Application by February 23th.