We Are All Global Citizens
Join TAU International's Live Event on 11/14/2021!
We Are All Global Citizens
Tel Aviv University is excited to present an informative event to our international audience on November 14th, 2021. 
Sign up to join our special Zoom event today!  >>>  Link to register <<< 
Get ready to hear world-class professionals from the spheres of academia, bio-tech, and international diplomacy discuss what it means to be a global citizen today.
Globalization Nation
In today's world, one of the most important tools to cultivate is the ability to be a highly mobile being.
This doesn't just mean to be able to move from place to place, but instead to understand how to adapt and succeed in every kind of environment.
Our world is now a highly globalized one where it is possible to connect with new cultures and people at record speeds. The United Nation's Department of Economic and Social Affairs claims that globalization has been one of the facilitators to massive GDP growth worldwide - from 50 trillion USD in 2000 to 75 trillion in 2016 (United Nations, 2017).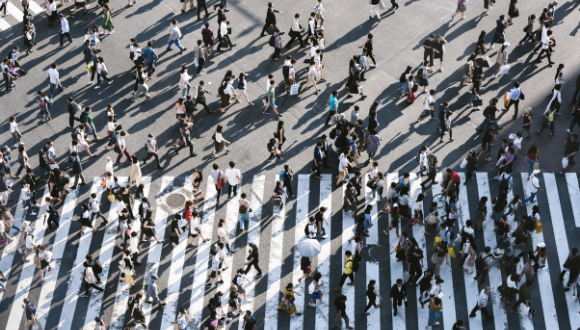 ​
While this new way of living is incredibly beneficial to the world's networks, there are also obstacles that may stand in the way of constant growth. Since we are all citizens of the world, it is worthwhile to find out how we can utilize our frameworks for a better collective future. 
Three Voices, Three Worlds
Before tuning in to our live webinar, read a bit about our speakers to learn about the impact they've left on the world so far. 
Milette Shamir 
Professor Milette Shamir is the Vice President for Academic International Collaboration at Tel Aviv University. She is also a researcher in the field of American Studies at the Faculty of the Humanities. 
Prof. Shamir joined Tel Aviv University in 1998 after earning her Ph.D. from Brandeis University. Prof. Shamir is a well-regarded academic of the humanities, who has had her work published and presented in renowned venues. 
Ambassador Ido Aharoni 
A Tel Aviv University Alum, Ambassador Aharoni has been Israel's longest-serving Consul-General in New York and the tri-state area to date. He held that position with the rank of Ambassador for six years, overseeing the operations of Israel's largest diplomatic mission worldwide. Ambassador Aharoni is a Global Distinguished Professor of international relations at New York University's Graduate School of Arts and Science. 
Ambassador Aharoni's career as both a diplomat and advocate for Israel has created booming conversations regarding processes of nation branding and the impact of technology on international ties. 
Tzipi Ozer-Armon 
Ms. Ozer-Armon holds a BA Magna Cum Laude in Economics from Tel Aviv University, an MBA in Finance and Marketing. She is also an AMP graduate of the Harvard Business School. 
Ms. Ozer-Armon has two decades of experience in senior management positions in various fields and she is currently the CEO of Lumenis. She joined Lumenis in 2012. During her tenure, Ms. Ozer-Armon led Lumenis through a comprehensive growth and profitability turnaround, as well as an IPO on the NASDAQ (2014) and a successful acquisition process (2015). At the beginning of 2020 Lumenis was acquired by a private fund for 1.2 B dollars. 
Ms. Ozer-Armon's successes in her field show how well integrated she is into the fabric of consumer communities and the ability to access worldwide needs through technological connections and creations. 
See you there! 
On November 14th, 2021 you will be able to hear three successful individuals speak about their experiences interacting with a highly connected world, and discuss their outlooks during the panel. We hope that you will be able to gain highly meaningful advice for continuing forward in any sphere.
​​
---
References
United Nations. (2017, October 19). New globalization report: Three mega-trends expected to impact our future | UN DESA | United Nations Department of Economic and Social Affairs. United Nations Department of Economic and Social Affairs. Retrieved October 26, 2021, from https://www.un.org/development/desa/en/news/intergovernmental-coordinati...