Sofaer Global MBA
Overview
Registration is open for:
2021-2022
Program Length: 1 Year

Language of Instruction: English

Admissions Requirements:
Bachelor's degree, GMAT or GRE, with 2-4 years of experience

Application Deadline:
​​May 31, 2021 (It is recommended to apply as early as possible)
In case of restrictions connected to the COVID-19 situation, please note that the program has put in place an alternative of long distance learning. If physical presence is not possible, you will be able to participate in your courses remotely and once permitted, resume them in person without this affecting your ability to complete the program.
If you are a current or incoming student, you will be kept up to date by our staff regarding any arrival, program, and instruction information.
---
The Sofaer Global MBA is the flagship global MBA program of the Coller School of Management at Tel Aviv University.
This is a one-year full-time MBA in New Venture Creation, Innovation, and Entrepreneurship, that comprises academic courses, masterclasses, and experiential learning opportunities to stimulate your innovative mindset for venturing out into a rapidly changing world.
AACSB accredited, we're the first MBA program in Israel to gain EdUniversal's top ranking.
Program Highlights
Firmly rooted in the Israeli startup ecosystem; dive deep & soar high in the Start-up Nation

Global Multi-disciplinary Approach; part of the Coller School of Management, a global hub for excellence in multidisciplinary research, management and entrepreneurship

Academic courses, master classes and experiential learning opportunities to stimulate an innovative mindset

Experiential Learning; allow you to prototype your own entrepreneurial and professional skills.

Practical experience - The Delta Pre-Accelerator allows venture founders and startup builders to create their own startup ideas over an 8 week period; the Consulting Projects practicum provides company innovators with in-depth knowledge on creating a go-to market strategy for different companies

Internships that offer hands-on experience with leading Israeli or international companies.
Career Opportunities
The Career Management Center offers support in creating and implementing a unique career development strategy. They'll guide you through each stage of the career management process with lectures, workshops, networking and recruiting events, one on one meetings, and internship opportunities.
---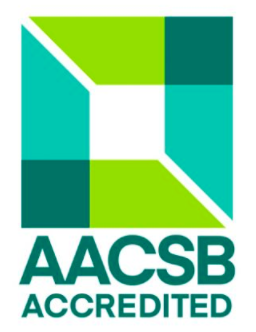 ​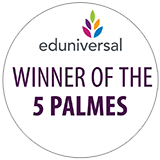 ​
| | | |
| --- | --- | --- |
| The Coller School of Management is one of two AACSB accredited business schools in Israel. AACSB Schools are recognized worldwide by top employers and other universities. | In 2019 the Coller School of Management was the only business school in Israel to be awarded Eduniversal's "5 Palmes of Excellence." | In 2019 Tel Aviv University was ranked #9 in producing VC backed entrepreneurs & the Coller School was ranked #8 in producing unicorn startup founders. |