Middle East & Israel Studies
Middle East & Israel Studies
Overview
Registration is closed for:

This course will not open in Summer 2021
Program Dates: June 16-July 30, 2021
Academic Credits: 3-6
Application Deadline: May 1, 2021
In light of the ongoing COVID-19 pandemic, Tel Aviv University International reserves the right to cancel any of the programs below due to low registration.
How and why does religion factor into the Arab-Israeli conflict? What is the dilemma of religious movements and democracy? What is political identity and how does it define Israel and its neighbors? With the emergence of modern varieties of Judaism, how do Jews around the world identify and define themselves and how does this affect national and political identity in Israel? Curious to explore these questions and more? Spend your summer examining Middle East, Israel and Jewish Studies from an insider's perspective. Through rigorous coursework, students can gain a nuanced understanding of key past and current affairs as well as insight into the important transformations taking place – culturally, politically, economically and more – in Israel and in the region.
Students can enroll in either one or two of the courses offered on this summer program. In addition, students can enroll in a Complete Beginner's Hebrew or Arabic language course as well. Students may also wish to stay after the program and take additional Hebrew language courses which continue later into the summer (Note: Additional fees would apply; if interested in these options, please see application specifics.)
Alongside coursework, cultural and social activities and overnight excursions around the country are offered by our Student Life Team; these activities and excursions are included in the price of tuition. Past excursions have included such places as to the North of Israel, the Dead Sea and Jerusalem. Past cultural and social activities have included walking tours of Jaffa, graffiti tours in Tel Aviv, and night tours of Caesarea. Precise dates, times and other details for these activities and excursions will be announced closer to the program start date.
---
Student Testimonials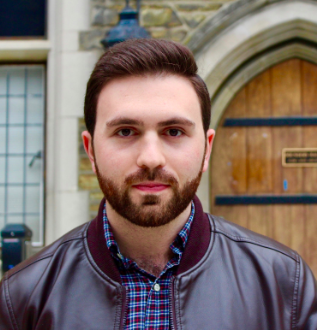 ​Avraham Spraragen, USA
The Middle East and Israel Studies Summer Program at Tel Aviv University was the academic and cultural immersion experience of a lifetime. When I was not in class or at my internship, I explored the miraculous city of Tel Aviv and basked in the sun on Tel Aviv's world-famous beaches. In just over a month, TAU enabled me to forge lifelong relationships and provided me with an invaluable knowledge base.
Want to read more student experiences? Click here.