TAU Open Day
Zoom with us at TAU Open Day. Register here.
Explore what you can study in English at the next TAU Open Day!
Choose from 6 different sessions, where you can meet the TAU International team and some of its program representatives. 
For more information, please see below:
---
​Please note, when clicking on registration link, you will be directed to the session page and just click on "רשמו אותי למפגש" button. 
A new window will pop up (see example below) and you will be able to add your details there.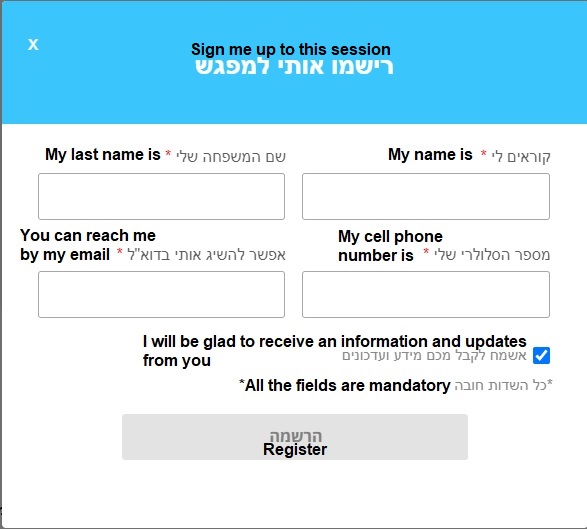 ​