Excavations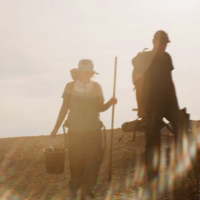 ​
Course/Excavation Description
Join us for a unique one-week graduate-level TAU course, Field Methods in Archaeobotany and Paleo-Climate Reconstruction! This 4-credit course will focus on sampling strategies in order to shed light on archaeological and environmental questions. The course will deal with three disciplines: (i) Archaeobotany, (ii) Chronology, and (iii) Paleo-Environment. The course will take place at three locations: Masada (a world heritage archaeological site at the Judean Desert), the Dead Sea shore and Masada marlstone. The following proxies will be studied: Dead Sea lake level reconstruction (based on lithology and sedimentology), paleo-seismology (identification of paleo-earthquakes), palynology (fossil pollen grains), anthracology (carbonized-wood remains), preservation of wooden implements and other organic materials. During the course, we will also study how to sample for 14C radiocarbon dating, dendrochronology and luminescence dating (OSL). Special focus will be given to the reconstruction of the lavish gardens of Herod the Great at Masada, characterized by harsh desert environment. The course will include a visit to the botanical gardens at Ein Gedi (a desert oasis) and a visit to the Museum of Masada.
Dates
January 24-28 2021
Course Syllabus and Schedule
Please click here to see a detailed syllabus and schedule for the week.
Costs
Application Fee (Non-Refundable): $60 USD
Cost of Course*: $1550 USD
*Covers tuition for 4 credits, accommodations and meals during the course, transportation to/from excavation site, entrance fees to sites and mandatory health insurance for duration of the course
Eligibility
This program is open to current graduate students pursuing studies in Anthropology, Archeology or a related field.
Students must have a grade point average of 80% (3.0/4.0 scale) or above at their home institution.
Required Application Materials
A complete application consists of a submission of all of the required documents listed below to the TAU Student Portal (Online Application System).
Online Application Form (In the list of programs, choose "Field Methods in Archaeobotany and Paleo-Climate Reconstruction")
Application Fee $60 USD
An unofficial transcript from all higher education institutions attended (including undergraduate institution), and a copy of any previous diplomas received, are required. All unofficial transcripts/diplomas can be uploaded to the TAU student account and should be in PDF format and in English (or translated by a notary).
One academic recommendation letter
Completion of a short essay question asked as part of the online application (this is not a separate required document) about why you wish to study on this particular program
All applicants applying to TAU International English-speaking programs who are from non-English speaking countries or are non-native speakers of English must provide proof of English proficiency as part of the application requirements. To view specific instructions for completing this step, please click here.
Deadline to apply: December 1.
Contact