Ancient Israel Studies
Overview
Registration is open for:
2020/2021
Program Length: 1 year, with an additional Thesis Year option.
Language of instruction: English
Admissions requirements:
- Students must have a GPA above 3 or 80%.
- Students who are not native English speakers and who have not completed their undergraduate studies in English at an English speaking country will be required to submit TOEFL or IELTS scores.
Minimal IELTS requirements: Overall band score of 7.0.
Minimal TOEFL requirements: Paper based test – 573, computer based test – 230, internet based test – 79.
Application Deadline:
July 31, 2020
​
The program offers a unique window into the archaeology and history of ancient Israel, Israel's neighboring countries and their perplexing and complex past.
Taught in one of Israel's foremost higher education institutions, our program is the only one of it's kind in Israel and in the world, allowing students from a variety of countries across the globe to study the archaeology and history of the land of the Bible IN the land of the Bible.
The program offers the opportunity to gain fieldwork experience in the most exciting excavations conducted in Israel by TAU scholars, while providing the most up-to-date, modern and scientific tools to the area's archaeological and historical studies.
Program Highlights
Our geographic location. Our students get the unique opportunity of exploring the Land of the Bible, in the places where it actually took place – participating in some of the World's most popular excavations in Masada, Jerusalem's City of David, Megiddo and more.

Our Staff. Taught by world-renowned archaeological scholars, in one of Israel most prestigious educational institutions, the program provides academic knowledge, practical experience and ancient language skills.
​
Career opportunities Coming from a variety of backgrounds, our alumni often choose to stay in the field of Archaeology, and, upon completing their theses, find an occupation within the field of archaeology.
---
Student Testimonials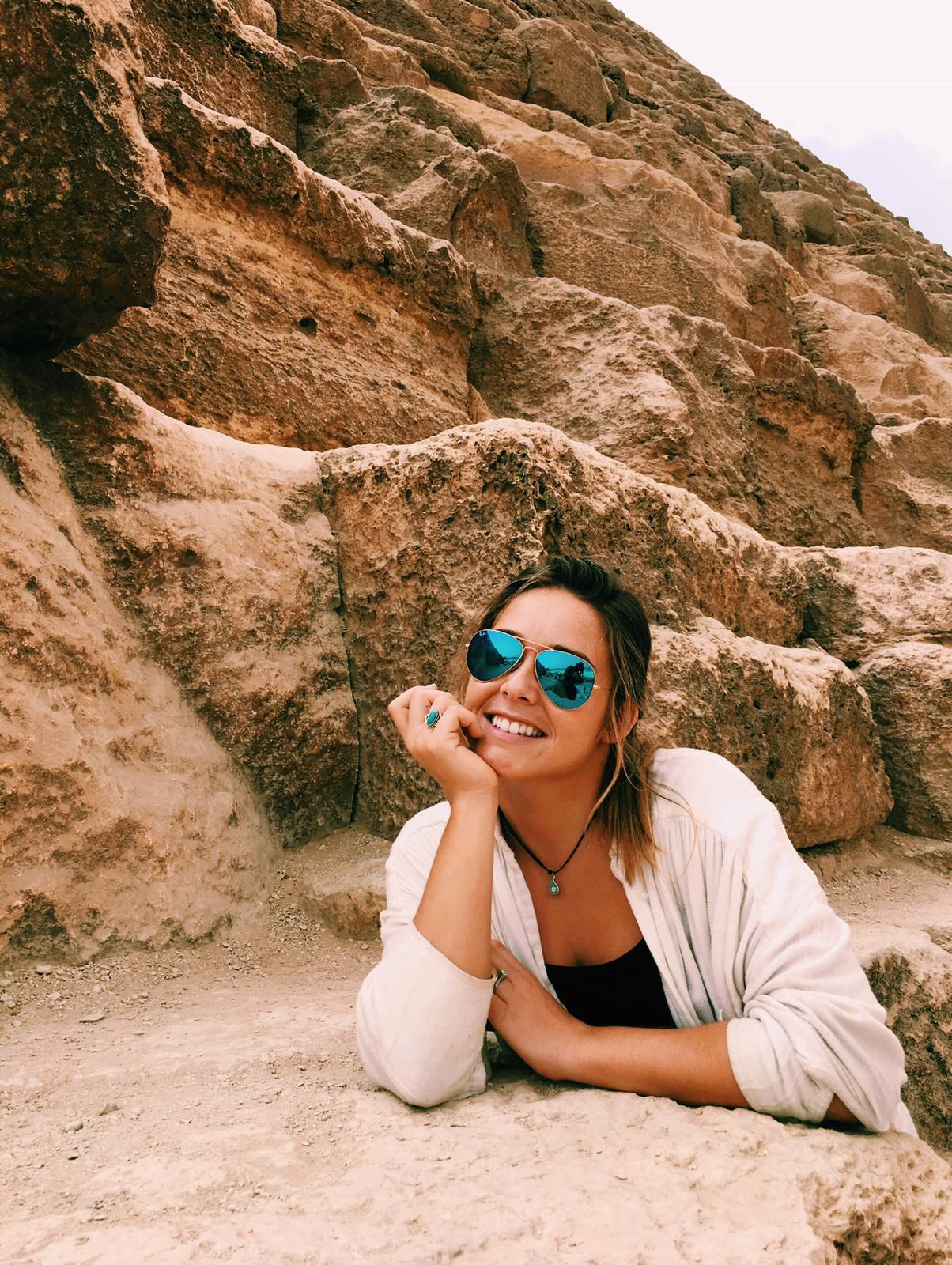 Kristen Maiocco, USA
Moving to Tel Aviv and studying at TAU has opened so many doors for me. I've grown exponentially, in ways I wouldn't have if I stayed in the states for my master's education. Living in and exploring Tel Aviv is a colorful adventure of new sights, languages and mentalities, you really never run out of possibilities here - and TAU makes sure that as a student, you take advantage of all of them. Studying archaeology here has provided me with unmatched hands-on experience and skills I can confidently take into the professional world, as well as unique social experiences and ideas I'll carry for the rest of my life.
Rachel Ko, Canada
I went to Israel because I loved the Hebrew Bible and wished to pursue further in this academic field. Tel Aviv was amazing and I sincerely believe that words could never capture let alone do justice to my experience. The program was academically stimulating and professors were so open and passionate that it was difficult NOT to be captivated. I write a short review only because I am still processing everything that has happened to me while I have studied at Tel Aviv. I suspect I will be "processing" all my life. Highly recommend this program to anyone looking for something extraordinary.
Brett Cohen, USA
I came to TAU for my Masters in Archaeology. It is a world renown program, ranked in the top 10 globally, and it shows. You learn from the top professors in the field, and get experience working on actual archaeological digs, even beyond those planned by the program. There is space to grow and find your niche in a fraternal environment. The campus of TAU is great, located in North Tel Aviv in an upscale neighborhood. The graduate dorms are apartment style and single occupancy, and the facilities are great. Although the campus is outside the city center, there are ample public and private transportation options.
Want to read more student experiences? Click here.