Welcome, Students from India!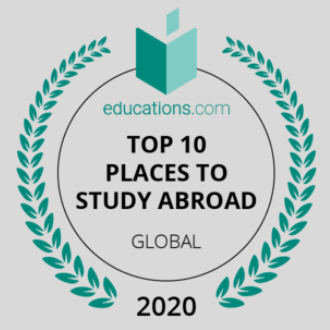 Israel Ranks in Top 5
Find out why Israel has been ranked #4 for Top Study Abroad Destinations!
For many years, Tel Aviv University has been welcoming students from all over the world. Today, we are happy to say that over the last several years, TAU has been a leading host to a growing number of Indian students, coming through our doors for full Undergraduate and Graduate degree programs, PhD and Post Doc fellowships as well as short academic programs. As both an education and a research institution we find that students from India both gain and contribute to the overall atmosphere and appreciate their time with us.
By choosing TAU, students know they will benefit from the high level of academics, variety of disciplines, unique and innovative approaches and world known professors TAU has to offer.
Whether you are looking to study abroad in Tel Aviv or you would like to earn a full degree, we offer many different programs tailored to each student's needs and demands. If you have any questions about Tel Aviv University, life in Israel, or the application process, feel free to contact us.
Under a unique Israeli Government Sponsorship, excellent students from India will receive a scholarship cover full tuition for several of TAU's International Programs. Click here for more information.