Welcome, Students from India!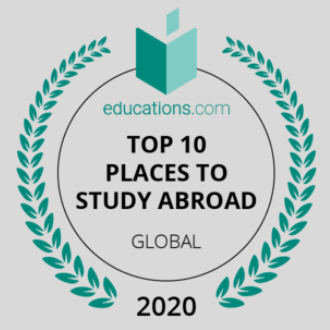 Israel Ranks in Top 5
Find out why Israel has been ranked #4 for Top Study Abroad Destinations!
TAU is home to a large community of Indian students who come to study full Undergraduate and Graduate degree programs, PhD and Post Doc fellowships as well as short academic programs. Our Indian students make a great contribution to our academic community and we welcome more students to come and experience the unique benefits of studying at TAU.
TAU has a number of partnerships and exchange agreements with leading Indian institutions of higher education, including IIT Madras, IIT Bombay, OP Jindal and Thapar Institute of Engineering and Technology (TIET).
TAU's cooperation with TIET includes a joint 3+2 program in which students from TIET come to TAU to study a Master's program in Life Sciences or Engineering. To find out more about this special program please see here.