Profiles and Testimonials
TAU International is home to more than 1,500 students per year coming from all corners of the world.Together, they create a warm international community. Read on to get to know some of our current students – the next generation of innovators and leaders.
---
---
Below is a collection of testimonials from our students.
Degree Programs
Conflict Resolution and Mediation (M.A.):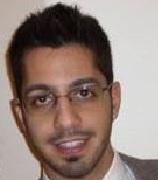 Michael Toumayan, Jerusalem, Israel
Human Rights Campaign's Religion and Faith Program Manager
Class of 2011
Michael Toumayan ('11) joined the Human Rights Campaign in Washington, D.C. in 2012, the largest civil rights organization working to achieve equality for Lesbian, Gay, Bisexual and Transgender (LGBT) Americans. As the manager of HRC's Religion and Faith Program, Michael has spearheaded much of the work with conflicted minority religious communities in the United States, adding a whole new level of experience to HRC's Religion and Faith advocacy work. He is committed to creating a world where nobody is forced to choose between who they are, who they love and what they believe.
As a native Jerusalemite Armenian, he finds time to devote tireless efforts to other social justice issues close to his heart, particularly, racism, human rights, finding a just resolution to the Israel-Palestine conflict, and international recognition of the Armenian Genocide.
Michael received his M.A. in Conflict Resolution and Mediation from Tel Aviv University in 2011, and currently serves on the Board of Directors of the Institute for Multi-Track Diplomacy-East in Tel Aviv, Israel.
Tanu Mehta, Mumbai, India
Legal Counsel, Mediator and Conciliator, India
Class of 2012
Tanu Mehta ('12) currently practices as Legal Counsel, Mediator and Conciliator in India. She is empanelled as a Mediator with the High Court of Bombay, in Mumbai, India. Practicing as an advocate in the Bombay High Court since 1997, Tanu decided to take a break in 2010 to learn new skills that would advance her career. After completing her MA at TAU, she returned to India and now uses mediation to aid conflicting parties in avoiding court proceedings, including matrimonial, property, criminal, social and commercial disputes. Tanu has independently handled over 250 cases dealing with constitutional law, human rights, land development and regulation matters, matrimonial appeals, and copyright infringement.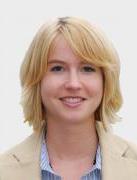 Petra Stepankova, Holice, Czech Republic
Class of 2014
Petra Stepankova ('14) is currently a Reporting and Information Officer in the European Union Monitoring Mission in Georgia (EUMM). EUMM is an international civilian mission that has been set up after the conflict between Georgia and Russia in 2008 in order to stabilize the situation and prevent resumption of hostilities in the short term and to contribute to building confidence between the parties in the long term. This means that Petra can put in practice her knowledge of conflict resolution and use it in her daily work in the analytical unit.
Previously, Petra has served as a United Nations Volunteer in Cambodia, where she worked for the Office on Drugs and Crime (UNODC). She is hoping to continue her work in conflict/post-conflict areas and take active part on both the high-level as well as grass-root initiatives for reconciliation.
The MA in Conflict Resolution and Mediation that she received in 2014 was her second master degree; she previously graduated with honors from University of Economics in Prague in International Policy and Diplomacy.
Environmental Studies (M.A.):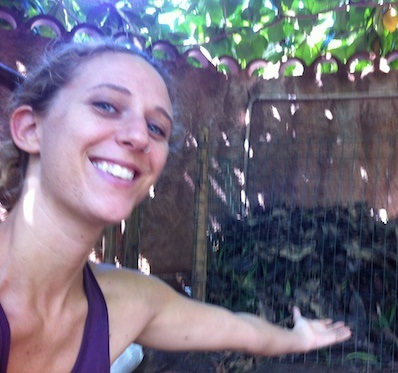 Tess Lehrich Haber
"The International Master's Program at the Porter School was an incredible opportunity to learn from some of Israel's top environmental leaders, and make connections in the national movement. I've been an environmental activist since moving to Israel, but this program enabled me to deepen my understanding and knowledge of global and local environmental issues, and turn my passion into my profession."
Middle Eastern Studies (M.A.):
Tania De Ildefonso Ocampos, Madrid, Spain
"During my master's degree at TAU, I acquired the required professional skills to become a trainee in the European Parliament, Directorate-General for External Policies, Euromed/Middle East. Among these skills are Hebrew language and deep knowledge of the history and current state of affairs of the MENA region. I particularly enjoyed having both Israeli and Palestinian professors as well as a wide variety of courses to choose from."
John Cappello, Tel Aviv, Israel
"The MAMES program has allowed me to continue my in-depth study of the region, providing me a strong foundation on which I will continue to build. It has helped prepare me for the work I would like to do in regional affairs."
Val Jensen, Washington, D.C., USA
"In my first week on the job I conducted market research on the ZBV, a mobile x-ray van disguised as a utility van that scans for explosives in cars. After presenting, I received a flurry of praises. My supervisor said that I really helped, and I credit my time at Tel Aviv University for that."
Global Migration and Policy (M.A.):
Shauna Ruda, Denver, USA
Shauna Ruda's interest in Migration Studies is deeply personal. The granddaughter of Holocaust survivors, Shauna recounts how the American Jewish Joint Distribution Committee (JDC) – the world's largest Jewish humanitarian aid organisation – employed her grandmother to interview displaced people in post-war Europe. "My grandmother's knowledge of languages greatly helped, and miraculously, through her work, she found my grandfather, whom she had wed in the Warsaw Ghetto before being separated from him."
After completing a BA in Anthropology at the American University in Washington, DC, Shauna followed in her grandmother's footsteps, working for the JDC in both Turkey and their New York headquarters, as well as volunteering in Haiti. Here in Tel Aviv, Shauna feels inspired: "We can sit in a classroom talking about policies for immigration and identity, but here it's a part of daily life - I walk down the street and I hear different languages around me. I go to southern Tel Aviv and I am immersed in the issues of refugees and asylum seekers." The importance of Jewish continuity and human compassion drives Shauna. As she emphasizes: "It's no longer a question of if people are moving – we are moving , and we must find ways and tools to deal with it, remembering that human beings are valuable and must be treated with the dignity that they deserve."
Political Science and Political Communication (M.A.):
Beate Mikkelsen, Norway
Program Graduate, 2012
"It is without a doubt that the experience in the program led me to pursue my dream job that I posit today as Press and Information Officer at the Israeli Embassy in Oslo, Norway. I chose to study in Israel as I wanted to learn about the country that is constantly in the media headlines. This program particularly appealed to me due to my interest in international politics and the central role that communication play in today's democracies and diplomatic relations. The fact that it is a one year, intensive program that combines theory and practice suited me well. Studying at Tel Aviv University also provided opportunities to be involved in extracurricular activities, seminars and lectures all of which gave me interesting connections. It is without a doubt that this experience led me to pursue my dream job that I posit today as Press and Information Officer at the Israeli Embassy in Oslo, Norway."
Teaching English to Speakers of Other Languages (M.A.):
Alexis Gitman
"Choosing to attend this program is the best decision I have ever made. The program is more than just an M.A. from a very reputable university; it's a supportive community of professionals and a limitless resource of information and support."
Parasol Foundation Trust International (LL.M.):
Sarah B.R.
Montreal, Canada
Class of 2014
"I really valued the intellectual rigour of the class discussions in the faculty seminars and workshops. Having the opportunity to discuss issues of contemporary significance while reviewing cutting-edge research with Israeli and international scholars at the masters and doctoral level was something new for me. I learned how to engage directly with scholars and provide constructive feedback in real time…I appreciated the condensed mini-semester at the beginning of the year during which time a strong sense of community among the International LL.M. students was created."
Lisa S.C.
Washington, D.C., USA
Class of 2014
"The LLM has been academically rigorous, and people feel challenged and that they're getting a lot out of it. The other students are quite bright, and people come well-prepared for class discussion. Everyone draws on a lot of their own personal backgrounds when discussing certain topics, which means that the classes are always interesting and there is a lot of dialogue. The professors have been really good – they're from all over the world and have amazing credentials."
Reika S.
Kyoto, Japan
Class of 2014
"I am sure I will never regret having chosen Israel instead of the US or England as the place to pursue my Master's degree. The professors kindly offer us the opportunity to mingle with professionals in our fields of interest through which we establish international networks for our legal careers."
Tammy P.
Santiago, Chile
Class of 2014
"Studying a Master in Law is more than going to classes and studying in the library. It's about a whole new experience - an enriching experience in professional, cultural, social and personal spheres. TAU Law fulfilled my requirements to the fullest."