TAU Student Stories Podcasts
Our Students Explain Why They Selected TAU (and More!) in Recent Podcast Interviews with the Jerusalem Post
Adrienne Gibson, Grad Student, Disaster Management, USA
How did a former US Army reservist learn how to face disaster in Israel?
As Adrienne Gibson searched for the right program, our International Program's Emergency Management track kept popping up. Eventually, she applied. The rest is history.
Asher Dayanim, Undergrad Student, Degree Liberal Arts Program, TAU & Columbia University, USA
COVID-19, rockets? Asher from the US says the year was the 'most amazing in my life.'
"I'm going to have Israel as part of my identity now."
Caroline Wagner, 2020 Alumni, Environmental Studies, Germany / UK
 'Everything to do with climate' at TAU landed Caroline a job at GreenPeace.
"Many people will think twice about going to Israel for a lot of different reasons, but I would say ... just go."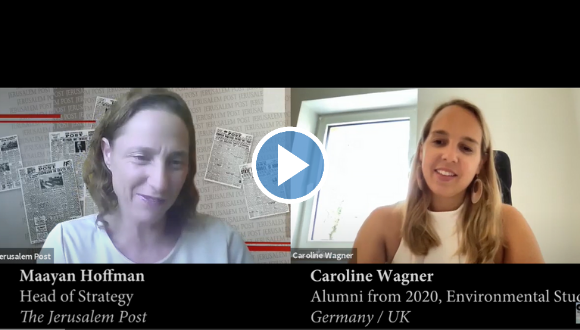 Luisa Rodrigues, Summer Research in the Sciences Program, Portugal
In the lab: Students search for cancer cure.
How did Luisa Rodrigues's passion for academic research land her in the Jewish State?  Born in Portugal, Luisa has dreams of becoming an academic researcher one day.
Orly Margulis, Grad Student, Sofaer Global MBA, Venezuela
R is for resiliency, a skill learned while studying in Israel.
"It was a dream of mine, ever since I was a very young girl," Margulis said. "And I always knew I wanted to study in Israel."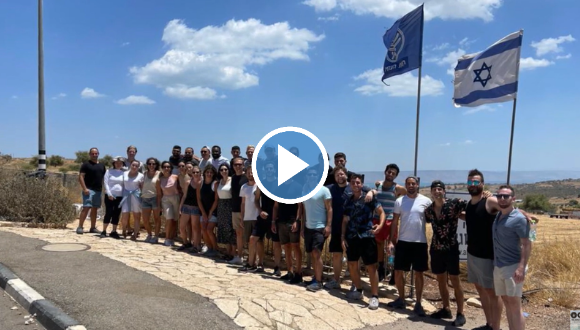 ​
Petr Pesov, Grad Student, Conflict Resolution & Mediation, Russia
From Russia, with love for the Jewish State of Israel.
After finishing his degree last year, Petr "made Aliyah" and is finishing up his Master's degree which is focused on Conflict Resolution and Mediation.
Rainbow Yeung, Undergrad Student, Liberal Arts, Hong Kong
How did a girl from Turkey end up studying in Israel?
In Israel, Rainbow said, "You learn to enjoy life in its basic charms." What brought Yeung, who is now studying in our Liberal Arts program, from Turkey (a Muslim majority country) to Israel - the Jewish State - was her fascination with history.